Agile Coach & Trainer
As a Scrum Master, Agile Coach and Trainer, I benefit from 10 years of professional experience in consulting and in classic and agile project management in various industries.


Agility and New Work are now my main topics, resulting from many years of dealing with work structures, feedback culture and self-organization. I not only convey this, but also exemplify it and inspire through inner conviction.






I am part of the agile coach collective The Bold Setup.
My Clients
I am familiar with both the lean structures of start-ups and the extensive process landscapes of large corporations. I know a wide range of industries - automotive, eCommerce, energy trading - just to name a few.

For me, understanding the needs and the real situation of my customer is the basis of a successful cooperation.
My Competencies
I master a wide range of agile methods: Scrum (scaling), Kanban, feedback and failure culture. This allows me to advise and coach you and your teams comprehensively.

I can also give your organization the necessary theoretical input with tailor-made training courses on agile values and methods.


My Values
The basis of agile work are lean structures, autonomous employees and constant reflection. I am convinced that self-organized teams are the key to an efficient way of working.

I consider reflection and continuous learning to be essential in order to develop personally and to work together in the best possible way in a team.


Finally - it's here!
A workbook with bullet journaling elements for self-study to guide you on your agile journey
Are you just at the beginning of your agile journey and don't really know how to start?
Or have you already taken your first steps and stalled?
Then this book is for you. It helps you to reflect on your motivation and goals and gives you concrete suggestions for an initial setup. It doesn't want to replace an Agile Coach or Scrum Master.
Rather, it is intended as a guide to self-coaching to master the challenges and questions that most people face at the beginning of agile working.
This book is not designed as a pure reading book, but a workbook with which you can actively work on your topics. It offers tips and best practices and moments for self reflection. With templates to fill in, you can work on the individual questions of your team or project, and thus improve your everyday work in a very practical and concrete way.
Only through your feedback we can learn what we can do even better. This is very important to us!
That's why the first 100 copies are available at a discounted price of 19,95€ incl. shipping (within Germany).
To order the book, use the contact form.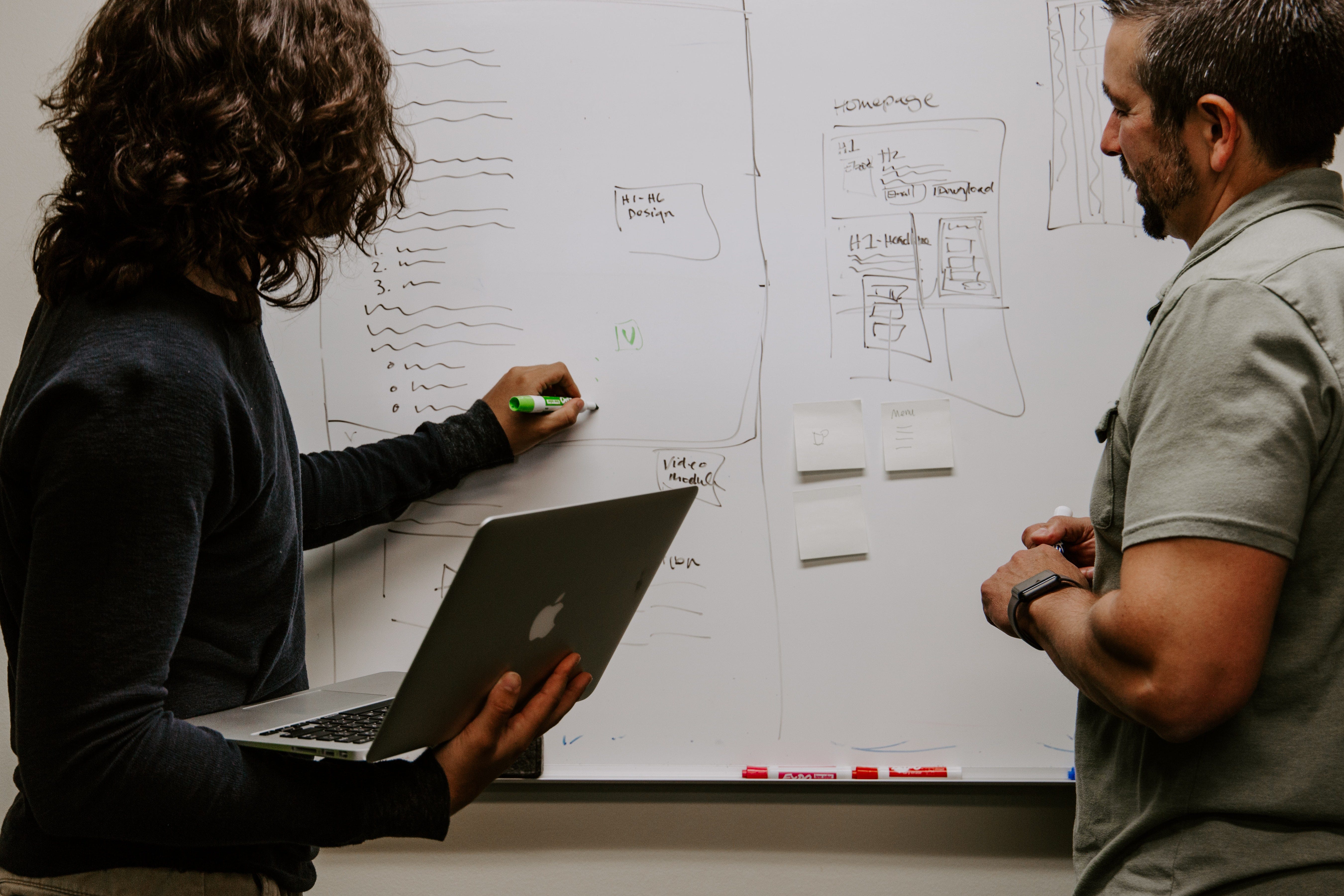 Get in touch with me
Whether for a single workshop, a multi-day training or an ongoing coaching - let's talk about what you need and how I can help you!